Glass Balustrades North London
Feeling a bit stumped on how to add those finishing touches to your property?
Feeling a bit stumped on how to add those finishing touches to your property? Looking for something that adds a modern but classy look to your property, take a look at our glass balustrades that we have previously supplied and installed.
Adding that wow factor to your property can open up your property nicely and add a bright bigger illusion while adding a wealth of safety benefits. There are many options for glass balustrades in North London if you spend long enough looking through the internet and doing your research and although, we always suggest that our clients do their research before enlisting specialist glaziers in completing these styles of projects, our unbeatable service and over 100 years of expertise mean that we can be the answer to all your questions and queries and eradicate the endless searching for a professional company.
CONTACT US TODAY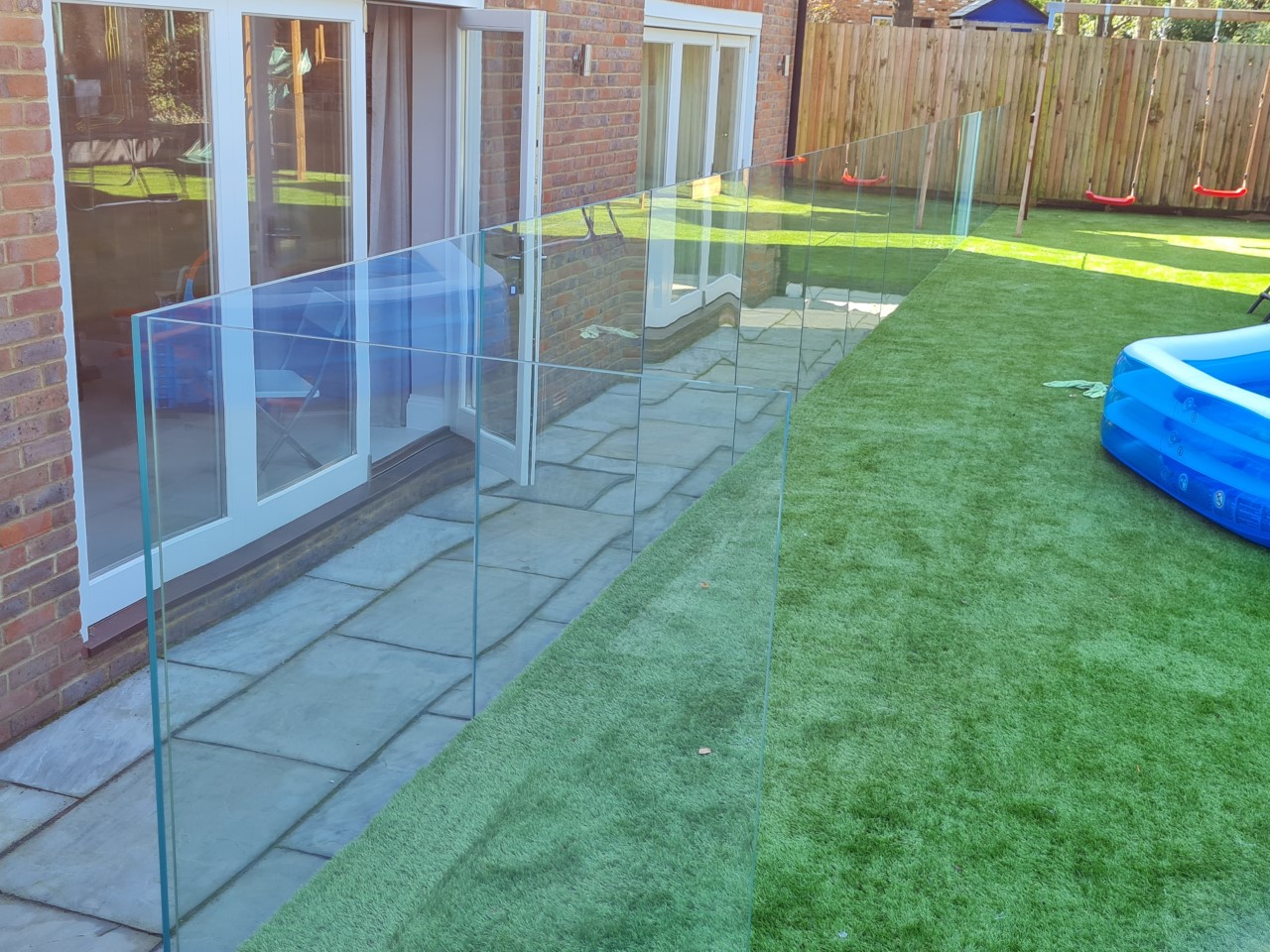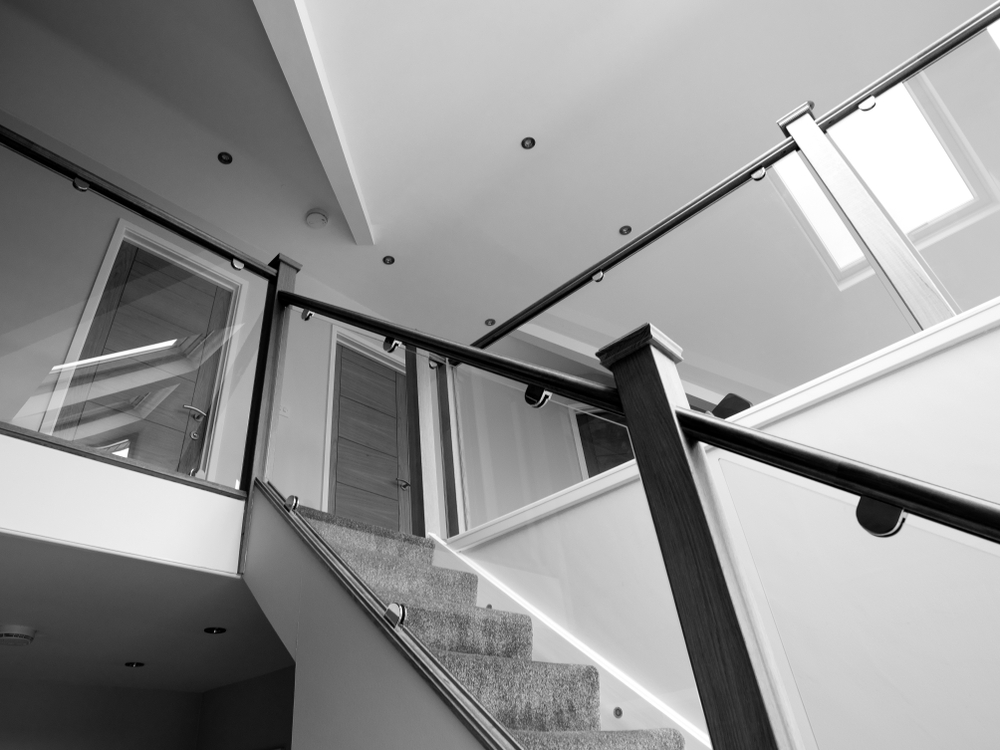 What are glass balustrades?
A glass balustrade is a collection of glass panels that will provide a fence or a barrier, typically they will be used on balconies, decking areas, terraces and staircases. Occasionally, they will be supported using posts (also known as balusters) to add support throughout.
Typically, with glass balustrades, we will install frameless finishes and these are the most common choice.
Historically, balustrades have been made from a variety of materials, from wood to stainless steel to chrome, although more recently, glass balustrades are taking the world by storm with the majority of homeowners opting for a glass finish. Typically, glass balustrades would be used for safety purposes, over time they have been used to add an aesthetically pleasing appeal to add a modern twist to a property in both in interior and exterior of a property.
What are the leading benefits of glass balustrades in North London?
Fire-rated glass has the ability to remain cooler on the opposite side of where the blaze is taking place. This increases the level of safety whilst maintaining a safe temperature.
How is fire-rated glass given its ratings?
Once the glass has been manufactured it is then put through a wide range of conscientious tests. Each test will help to determine the performance of the glass if it was to withstand a fire. The main priority of these tests is to determine the viability and durability of the products in serious emergency situations.
Once the tests have been performed, the glass will be given an official fire protection rating. When testing is being completed there are two key features that will be determined.
Firstly, the integrity of the glass
This is the time that the glass will endure in its frame and effectively blocks the smoke and flames. The glass will then be measured in periods of time. This is to determine whether the glass successfully blocks the flames, smoke and heat and how long for. For example, if the glass has a fire rating of E60, this means that it will prevent a room from smoke and flames for a minimum of 60 minutes. Typically, the integrity is measured from 30 minutes upwards.
Secondly, the insulation factors will be tested
This is the testing to determine how long the glass will maintain the temperature on the side of the glass that is not facing the fire. This will determine the level of heat protection that the glass is providing for a period of time. Similar to the integrity of the glass, insulation is tested and provided with a rating such as I60, this means that the glass offers 60 minutes of insulation.
CONTACT US TODAY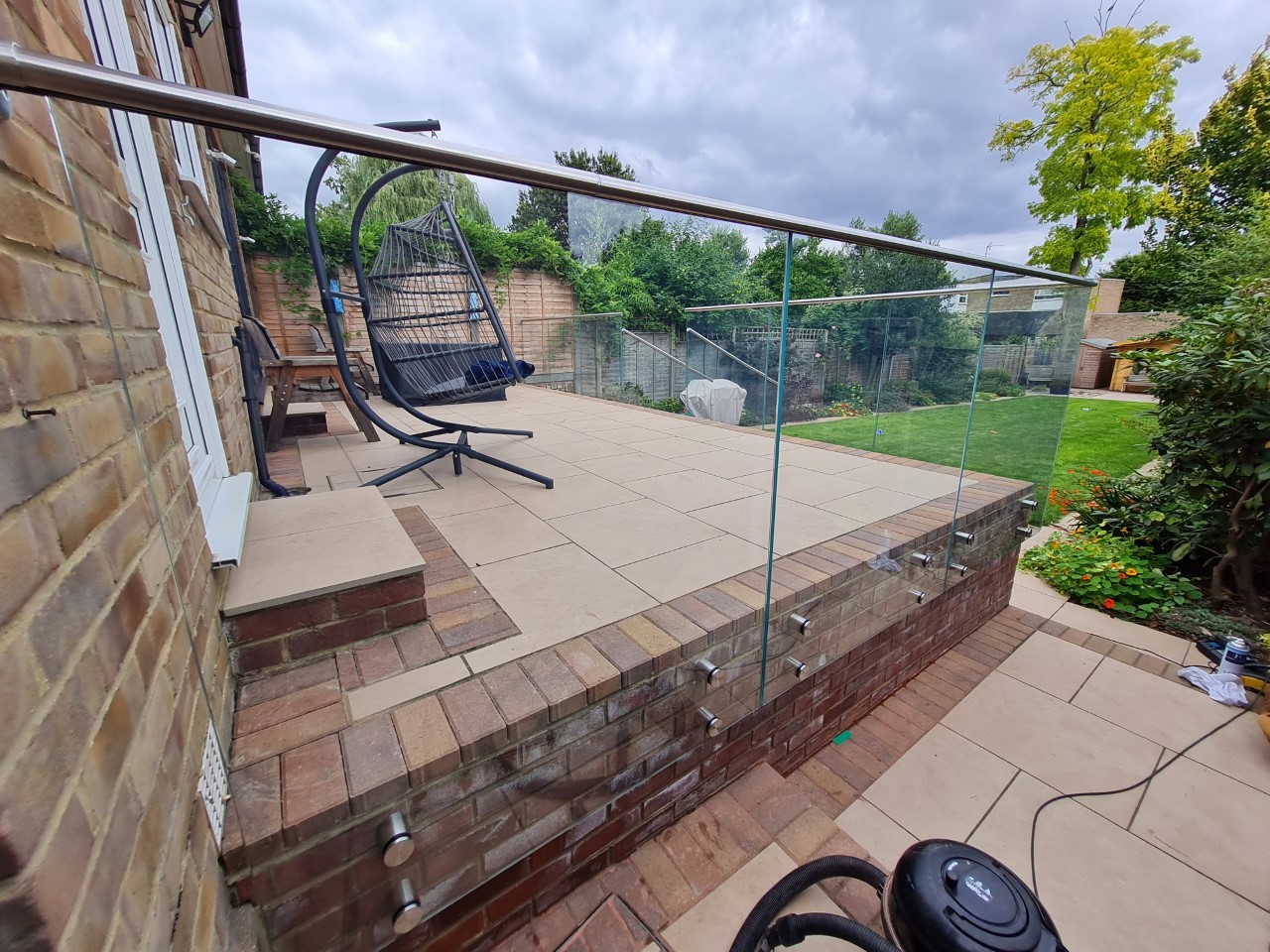 What are the leading benefits of glass balustrades in North London?
– Durable & Versatile
Over the years, glass has been developed to become extremely strong and resilient, having a glass balustrade installed within the interior or exterior of your property leaves you with a durable feature to your property. Over time, the glass will age but any slight changes will hardly be noticed to the naked eye, guaranteeing decades of life and ensuring that they look as good as new, no matter how old they may be. As opposed to wooden or metal balustrades, which over time will show noticeable wear and tear.
– Minimal Maintenance
Having a glass balustrade installed in North London is a perfect option for those who know they will not have the time and effort to maintain it regularly. Unlike materials such as wood or steel, glass is an easy and effective option, it is easy to clean and minimal maintenance would be required. To clean glass balustrades all you will need is minimal products, a cloth and glass cleaner will suffice. If the glass does become scratched, then all that will be required is a little polish and you will restore it to its former glory, which is a lot simpler than maintaining steel or wood.
– Environmentally Friendly
As glass is a recyclable material, having a glass balustrade installed is an eco-friendly solution. Over the years, glass balustrades have grown in popularity. Having a glass balustrade balcony installed in your home is a way to open up natural light adding additional light to your property is a way to minimise electrical use to light your property. Adding natural light to your property while installing transparent boundaries creates the illusion of more space within your property.
– Safe and Protective
Glass has now been developed in a way that it is incredibly more resilient as opposed to how it was designed in the past. Ensuring that the glass is thick tempered safety glass is suited as it will withstand any conditions and is extremely difficult to damage and break. In the highly unlikely chances that the glass breaks, being safety glass means that it will not shatter into sharp dangerous pieces. Adding a glass balustrade to your property, especially around areas such as decking or pool areas, is a fantastic safety feeling that does not look unsightly or obscure your view.
Free, no-obligation quotes
We offer free, no-obligation quotations on our bespoke glazing, and we always welcome customers into our new showroom in Enfield. The work we undertake at properties in the Barnet, Hampstead, Palmers Green, Southgate or wider London areas comes with £5m employer's liability insurance and £10m public liability insurance.
View other services that we offer